Our motorcycle training courses: Compulsory Basic Training
Due to an ongoing structure change in the company, from the end of 2021 we will not be taking bookings or inquiries for CBT courses until further notice.
Compulsory Basic Training, CBT training.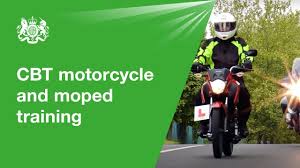 CBT consists of unlimited training until you reach a safe standard of on-road riding. Normally conducted on a maximum ratio of 2:1.Approximate duration six hours, usually completed in one day.
We start at one of our approved CBT training UK sites; you will be familiarised with the machine's controls,taught how to start, move off, change gear and stop safely. You will practice signaling and maneuvering at your own pace until you are competent.
After a full briefing you will be taken on the road and coached to a safe level of riding
whilst being in constant radio contact with the instructor. When you have reached a proficient standard you will be awarded your CBT DL 196 certificate.
New online pre CBT theory module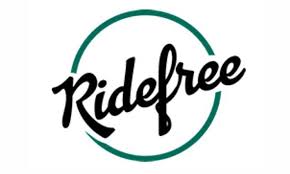 The DVSA Launches 'Ride free' Online bike training.
The link below will allow you to complete an online module which will enhance your knowledge and therefore enhance your CBT experience.
Please complete the module before you attend for your CBT training:
https://www.safedrivingforlife.info/ridefree/user/login
Element A - introduction to CBT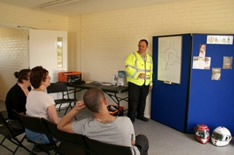 At the end of this element you should understand the purpose and content of CBT
Your trainer will explain the basics and not go into complicated issues.
Wherever possible your trainer will use examples to help explain the points they make.
You'll have your motorcycle licence checked, and your right to ride mopeds or motorcycles.
At the end of this element you should understand the purpose and content of CBT.
What element A covers
Overall, the element will cover:
an overview of CBT
equipment and clothing suitable for riding a motorcycle or moped. How to select the right equipment for you and the costs involved.
an eyesight check
Element B - practical on-site training

This element introduces you to the motorcycle. You won't start riding the motorcycle in this element, but you'll get hands-on training.
At the end of this element you:
will be able to show knowledge of how the motorcycle works
should have a feel for the weight and balance of the motorcycle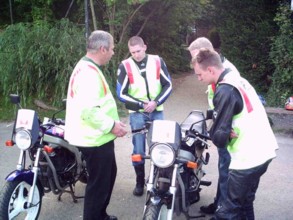 What element B covers
Overall, the element will cover:
motorcycle controls
basic safety checks and use of the stands
wheeling the motorcycle and braking to stop
starting and stopping the engine

Element C - practical on-site riding
In this element you'll begin riding a motorcycle. By the time you have finished this element you'll have developed enough basic skills to allow you to ride a motorcycle under control.
You'll learn the essential techniques including:
rear observation
the 'observation - signal - manoeuvre' (OSM) routine
the 'position - speed - look' (PSL) routine
You will then practise these practical skills until your trainer is happy that you'll be safe when you are taken out onto the road.
What element C covers
Overall, the element will cover: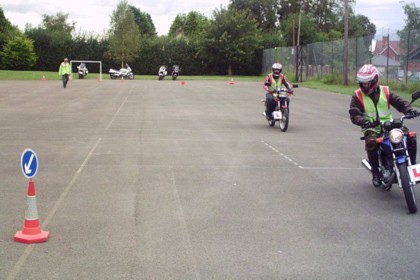 riding in a straight line and stopping
riding slowly
riding a figure of eight
u-turns
using the brakes
changing gear
emergency stop
rear observation
turning left and right
Element D - practical on-road training
Having carried out theory and practical training off-road, your trainer will now prepare you for the on-road element of CBT.
This element will cover the information you need to ride legally and safely on the road. It will be the foundations on which you build your motorcycling career.
During element E parts of this theory may be reinforced in practical situations.
What element D covers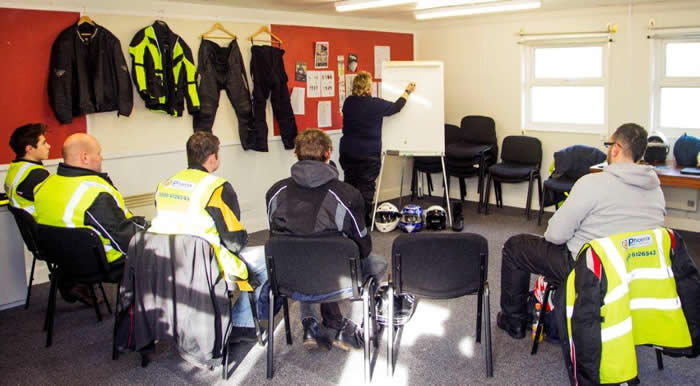 Overall, the element will cover:
being visible to other road users
legal requirements
vulnerability of motorcyclists
speed
Highway Code
anticipation
rear observation
road positioning
separation distance
weather conditions
road surfaces
alcohol and drugs
attitude
hazard perception
Element E - practical on-road riding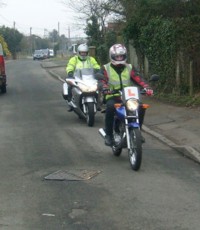 This is the final element of the CBT course. You'll ride out on the road with a certified trainer, and possibly with one other trainee, for at least two hours. You'll be in radio contact with the trainer.
You'll have to prove that you can cope safely with a variety of road and traffic conditions.
Expect your trainer to stop sometimes to discuss some aspects of your riding. They will also explain how the theory you have learnt should be put into practice.
Your riding will be assessed constantly by your trainer. They will sign a certificate of completion (DL196) when they are happy you are safe to continue learning alone.