Our Maidstone Training centre is located in the centre of Maidstone opposite the largest motorcycle dealer, Laguna Motorcycles. Phoenix is also the UK's 1st MCIAC Gold Standard Training School, awarded for the highest Quality in Customer Service, Instruction, Equipment, Value for Money and Training Facilities, therefore this means that this is the only place to come for Motorcycle Training.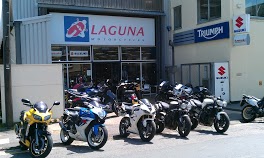 Training is offered on a variety of new machines, including 50cc and 125cc Scooters, a selection of 125cc manual bikes and a brand new fleet of 600 cc Honda bikes suitable for Direct Access Scheme. Full safety equipment is also provided FREE of charge .The centre has class room, toilets, free tea and coffee facilities, and large safe approved motorcycle training area capable of training candidates for the CBT and Module 1 test nearby. The centre is 5 minutes' walk from the heart of Maidstone (near the Cinema and Maidstone market) and a number of buses pass nearby. There is also ample parking available in the public car park near to Laguna Motorcycles.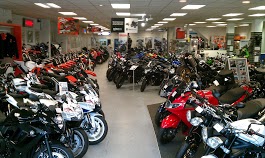 Full Licence Training is provided 7 days a week and all courses are tailored to your personal requirements and time scales. All DVSA tests are pre booked by us up to 10 weeks ahead so we can guarantee test time slots to suit you.
LOW INTEREST FINANCE now available on all full licence courses. Call for more details.
CBT's available every day of the week as well. Book online and you can see exactly when places are available.

Wherever you are going, your riding starts here!