Hi Brian,
I just wanted to drop you a line to thank you, Martin and Johan for all the training I have been given which allowed me to pass Module 2 of my DAS course today. When I first decided to take training to obtain a motorcycle license I looked at several local options, I can honestly say I am glad I picked Phoenix Motorcycle Training, the tuition I have received has been first class and I found everyone to be professional, amiable, supportive and enthusiastic, (everything I needed). I would have no hesitation in recommending you to anyone else who may be thinking of taking training.
Thanks again, and I wish you and your business all the best for the future,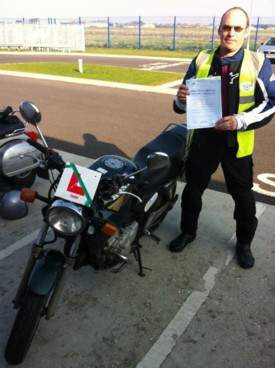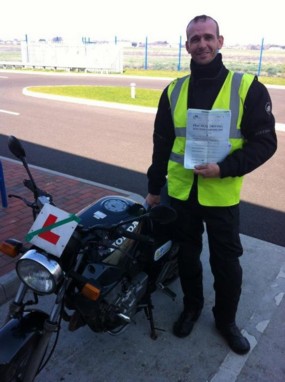 Brian, thanks very much for your professional instruction that I received whilst training for my full bike licence through the Direct Access Scheme.
Getting my full bike licence has been a long time coming and was made easier by your easy to follow instructions.
The cb500 that I rode was a very good confidence builder under your tuition.
I am now out riding and enjoying my bandit 1200 thanks to you.
Once again thanks to pheonix training and brian for helping me to get on 2 wheels.
Thanking you
Wayne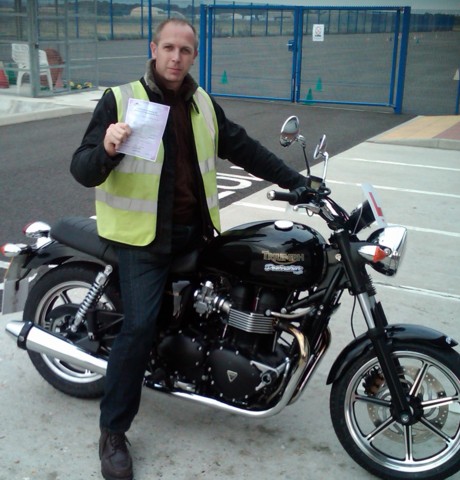 Hi Brian,
I just wanted to extend my most sincere thanks for the DAS training experience you provided for me and the opportunity to learn on that brand new Triumph Bonneville. I can now take to the roads in the knowledge that your instruction will provide for a safer riding experience and my mid-life crisis vehicle will remain 'Mid-Life' to me.
I hope to drop in on you soon, fair weather permitting and show off my 1962 Scoot.

Many Thanks Mark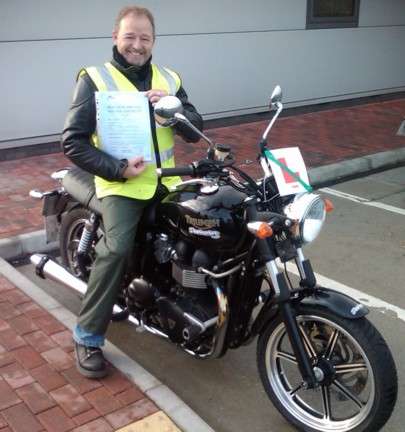 Hi Brian,
I wish to thank you for your professionalism when it came to the 4 day motorcycling lessons and exams. Phoenix provided excellent instructors and I owe my success to them. Overall the whole experience was top notch. I wish to take this opportunity to recommend this service to everyone who is looking to take a motorcycling course. And the experience to ride new Triumph Bonneville was the icing on the cake. Thank you once again. All the best.
Mr. M. Clark
Just wanted to take this opportunity to thank
Brian for an excellent 4 days training DAS
course helping me pass both modules with no minor faults, which is testament to Brains knowledge and training. It was a pleasure to ride with him and would highly recommend the whole Phoenix team to anyone looking to take their test. Thanks again to a top man, Cheers Darryl Bailey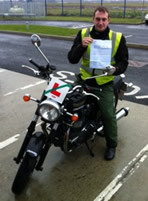 having already completed my CBT in the summer I was keen to get my module 1 and 2 tests done as
soon as possible,
Brian in fareham gave me a tailored training schedule and this coupled together with being able to ride
the new triumph bonneville made it a great fun but also quite quick direct asses course.
I would recommend phoenix and Brian to anyone who wants a friendly but very professional instructor and overall great learning experience.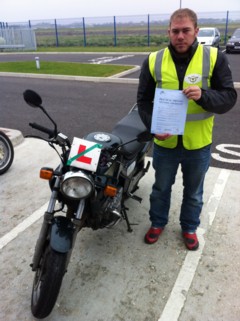 Liam Rowlson writes :
Started CBT + DAS course on Sat Passed today! the whole 5 days was a
brilliant package with more than enough training and tuition Great Value for
money. Brian an his team have a great way of teaching and made it a steady
road to completion. I would recommend them to anyone for any motoring
courses. Great experience really enjoyed the whole 5 days , Thanks again
Brian!.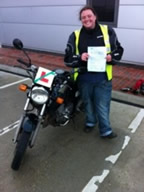 Ms Holly S Baranski writes :
'From start to finish, I was impressed with the training quality and professionalism of both my instructors Brian (DAS) & Johan (CBT). Not having a natural skill or aptitude for biking, I was nervous to say the least. Both instructors made me feel comfortable which really helped boost my confidence on the bike. They were both patient and thorough. I would recommend these instructors and indeed the entire training school to anyone who wants good, high quality training that's honestly priced. Just do it!'